Do you want to wear your own customized piece of artwork? Every application can be slightly different and is our most unique and sought after service. The Art of hair-painting includes your toner, Bondpro, Style cut, Blowout and Curls.
$280.00+

You made the dreaded box-dye decision, and it turns out that "dark" isn't your colour. Well this is the package for you. Having realistic expectations is the first step. It can be costly, it can take time, but it will be worth every penny when you reach your dream colour. our goal is to maintain the health of your hair whilst gently lifting your hair 1-3 shades. full colour service including OLAPLEX, Stylecut, Blowout and Curls.
*Consultation and Deposit may be required. $345.00+

For those addicted to blonde.
For those addicted to blonde.
The bombshell includes full head of highlights, cleansing out those unwanted tones and re-toning to turn you into the bombshell you are! Bondpro, Toner, Style cut, Blowout and Curls included.
$340+

This is the perfect appointment for when you've clearly forgotten about that upcoming event. This will include a base break to smooth out those roots on blondes or to cover some unwanted grey. In and out in 90 minutes. Includes a Signature Blowout and Curls.
$120.00+
"If they ever do my life story, whoever plays me needs lots of hair color and high heels."
Charlize Theron
Keeping up with new trends is hard, But Trusting your hair stylist is harder! At Soho we take the time to listen to you so we can get the results your looking for! Including Cutting, Colouring and Styling to make you feel pampered.
Rapunzel, Rapunzel, Let down your hair.
Jealous of all those celebrities with the luscious long locks? Here's their secret… Hair extensions!!

We'll get you in for a complimentary consultation to have a chat about your expectations and give all the options. We'll cut and style your new extensions to blend perfectly with your own hair and we will give all the information on how to care for you new locks. Full head of Hair extensions includes Cut, Curls and Take home after care.

*Consultation and Deposit required.
Is your Frizz just out of control? We offer keratin smoothing or curl relaxing services, using, Keratin Plys will get those crazy curls smooth or maybe you love your curl and just want the frizz reduced Kerasilk Keratin will do that for you! Call for your free consultation! (more…)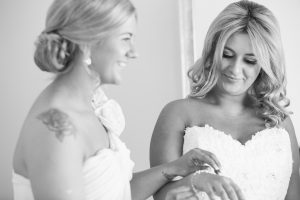 Soho for Hair provides an extensive range of Hair & Makeup services throughout the Greater Bunbury region. We pride ourselves on delivering quality Bridal Hair & Makeup.
We offer a choice of in salon or on location service, with our experienced stylists and makeup artists.
Our Team at Soho can ensure your day runs smoothly and calmly and stress-free. With a combined experience in over 30 years, our bridal team will give you a beautiful experience on your special day! (more…)
With professional trained staff in facial waxing we can recommend suitable structure with tinting & waxing packages! We also stock Kryolan makeup in salon complementing our in salon makeup services. (more…)